welcome to freebird market
We are South Etobicoke's newest destination for delicious and nutritious in house chef-prepared meals, groceries, take-out and grab-and-go. We opened Freebird in 2022 with the intention of serving our community with an inspired commitment to make eating well and entertaining easy for you, your family, and your friends.


We've got your table covered with expert chef-made items, from snacks and treats to mains and sides. We're continually developing delightful in-house recipes that include homemade bread, pasta, pastries, sauces, pizza, fresh salads, sides and a variety of seriously incredible sandwiches.


We know it's not always realistic to have a gorgeous dinner on the table every night. Stop by to grab everything you need, or have our delicious and clean meals delivered right to your door. We've got excellent lunchtime take-out options in addition to other on-the-go grabs like our in-house organic cold-pressed juice line.


With heartfelt gratitude, we look forward to serving you and yours,

Jen & Dave D'Aprile
delivery & pickup
We are excited to announce that we will soon be offering in-house next day, weekly, and bi-weekly grocery delivery services. Additionally, we are working on offering lunch counter options through Uber Eats and Ritual.
If you need dinner in a hurry, you can call us (416.234.5430) with an hour's notice and we'll have your meal ready for pick-up.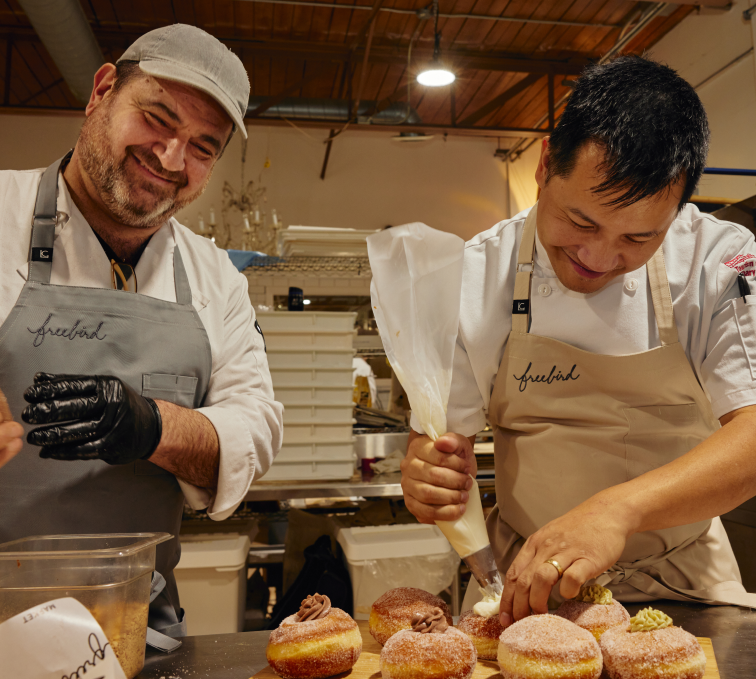 freebird gives back
At Freebird, we're committed to supporting positive mental health, not just through our upcoming initiatives with Kids Help Phone, but we are always looking for ways to make a positive impact in individuals and communities.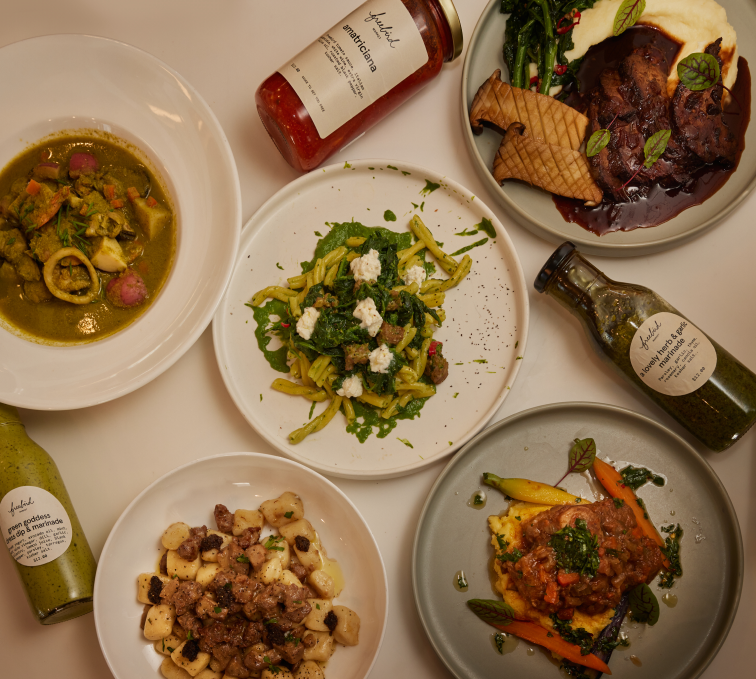 catering
Let us take care of the catering for you next gathering! We also have a sister company, 10tation, that can handle larger events such as weddings, corporate events and big bashes with staffed services.
frequently asked questions
What are your delivery hours and areas?

We deliver anywhere within the GTA with next-day delivery.
How can I place an order for delivery or pickup?

We are working on getting our online ordering up and running. In the meantime, call us at 416.234.5430 to place an order. Ritual and Ubereats will be available shortly for the counter. Online will be available for groceries.
Do you have any options for those with special dietary needs?

We carry a selection of vegan and gluten free items. Note that our commissary kitchen is not gluten-free or nut free.
Do you offer catering services?

We absolutely do. Call us at 416.234.5430 and we can discuss your event needs.